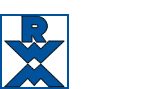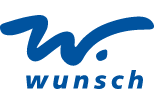 Deutsche Version | Русская версия
Textile family traditions since 1848
History
Family traditions were and are very important fur us. The company Wunsch& Rudolph e.K. was based on the long textile traditions of the families Rudolph, Welker and Wunsch. Starting from 1848, these families created in 1884 and 1898 their textile, handicraft and later industrial productions. In spite of all historical changes the enterprises remained in families' ownership until 1972. In 1990 finally a new family structure under the name of «Wunsch & Rudolph e.K.» grew from the traditional philosophies.
So decade-long experience and specialized knowledge from underwear and socks production as well as textile finishing was reflected in a modern textile treatment and sales organization.
In 2004 all basic company components were concentrated in one place. At the moment the sales activities are organized all over the Europe. Our production facilities are situated in Germany and the European Region.
Since 2000 our company has been certified to ISO 9001 Standards.